Residences at Oak View Community Map
.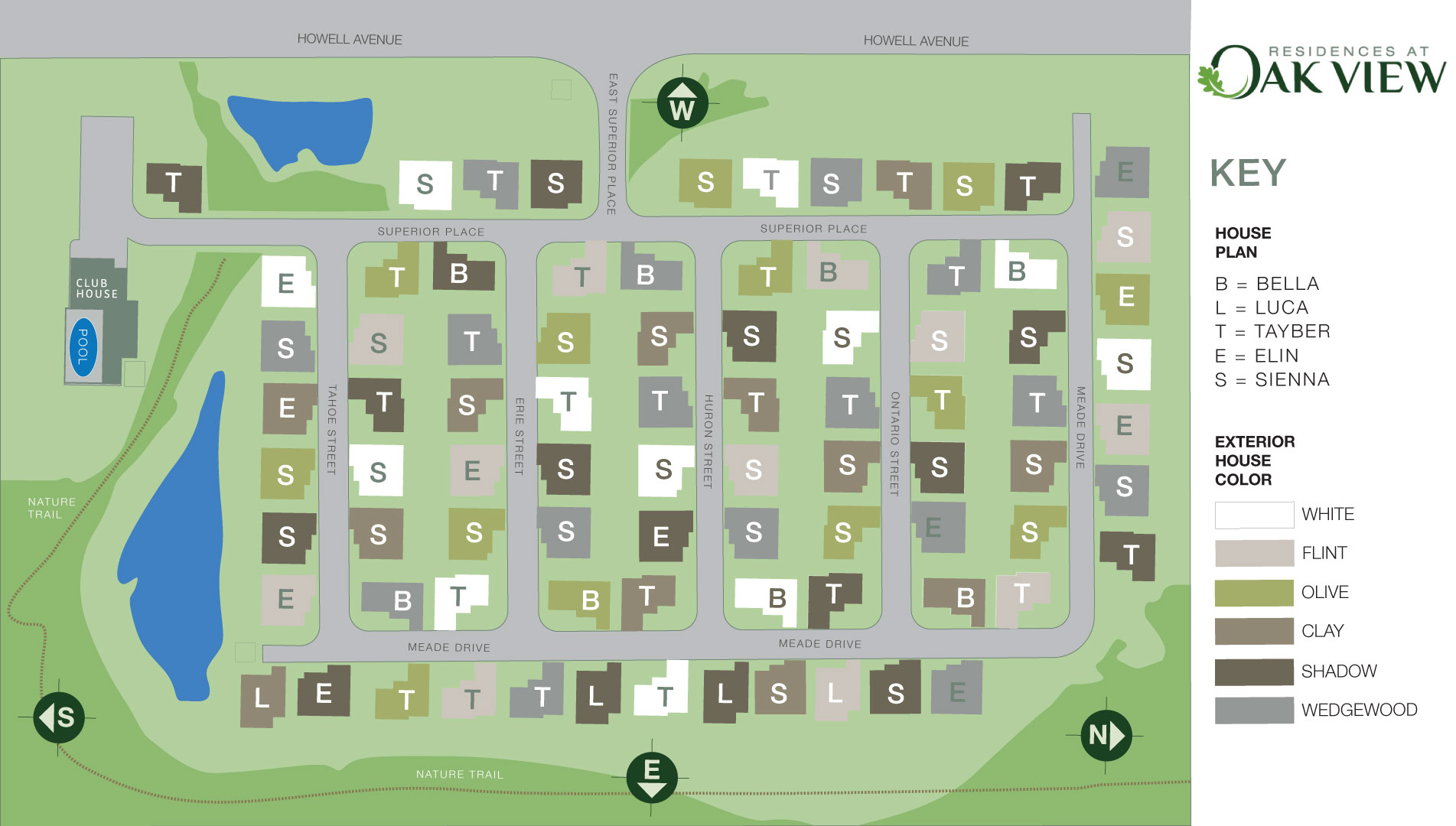 Welcome to Residences at Oak View, an exclusive community nestled within the serene landscapes of Oak Creek, Wisconsin. Set on 20 acres of lush greenery, our community offers a truly exceptional living experience. With only 42 homes, you'll enjoy the privacy and tranquility of a close-knit neighborhood, while still being part of a vibrant community.
Our single-family home rentals are thoughtfully designed to meet your every need. From the moment you step inside, you'll be greeted by spacious and modern layouts that provide ample room for relaxation and entertainment. With a variety of floor plans available, ranging from two to three bedrooms, you can choose the perfect home that suits your lifestyle. Each residence is meticulously crafted with high-end finishes, gourmet kitchens, and luxurious bathrooms, creating a haven of comfort and elegance.
One of the highlights of living at Residences at Oak View is our community swimming pool. Imagine spending warm summer days lounging by the poolside, taking a refreshing dip to beat the heat, or gathering with friends and neighbors for a poolside barbecue. It's the perfect place to unwind and create lasting memories with loved ones, right in the heart of your own community.
Beyond the pool, you'll find yourself surrounded by the natural beauty of Oak Creek. With sprawling green spaces, walking trails, and serene picnic areas, thereendless opportunities existxplore the outdoors and enjoy the picturesque surroundings. The community is conveniently located near shopping centers, restaurants, and entertainment options, ensuring that everything you need is just a stone's throw away.
At Residences at Oak View, we pride ourselves on providing exceptional service and creating a welcoming atmosphere for all residents. Our dedicated management team is on hand to address any needs or concerns, ensuring that your living experience is nothing short of extraordinary.
Don't miss the chance to be a part of this extraordinary community. Experience the joy of living in a spacious and modern single-family home rental, complete with a community swimming pool and a range of amenities that cater to your every desire. Discover the Residences at Oak View and elevate your lifestyle to new heights. Schedule a tour today and take the first step toward a life of luxury and convenience in Oak Creek, Wisconsin.